Utica First: Yesterday and Today
Over a century ago, a group of Utica, NY businessmen decided that their insurance needs would best be met by starting a local company that could offer better customer service and rates.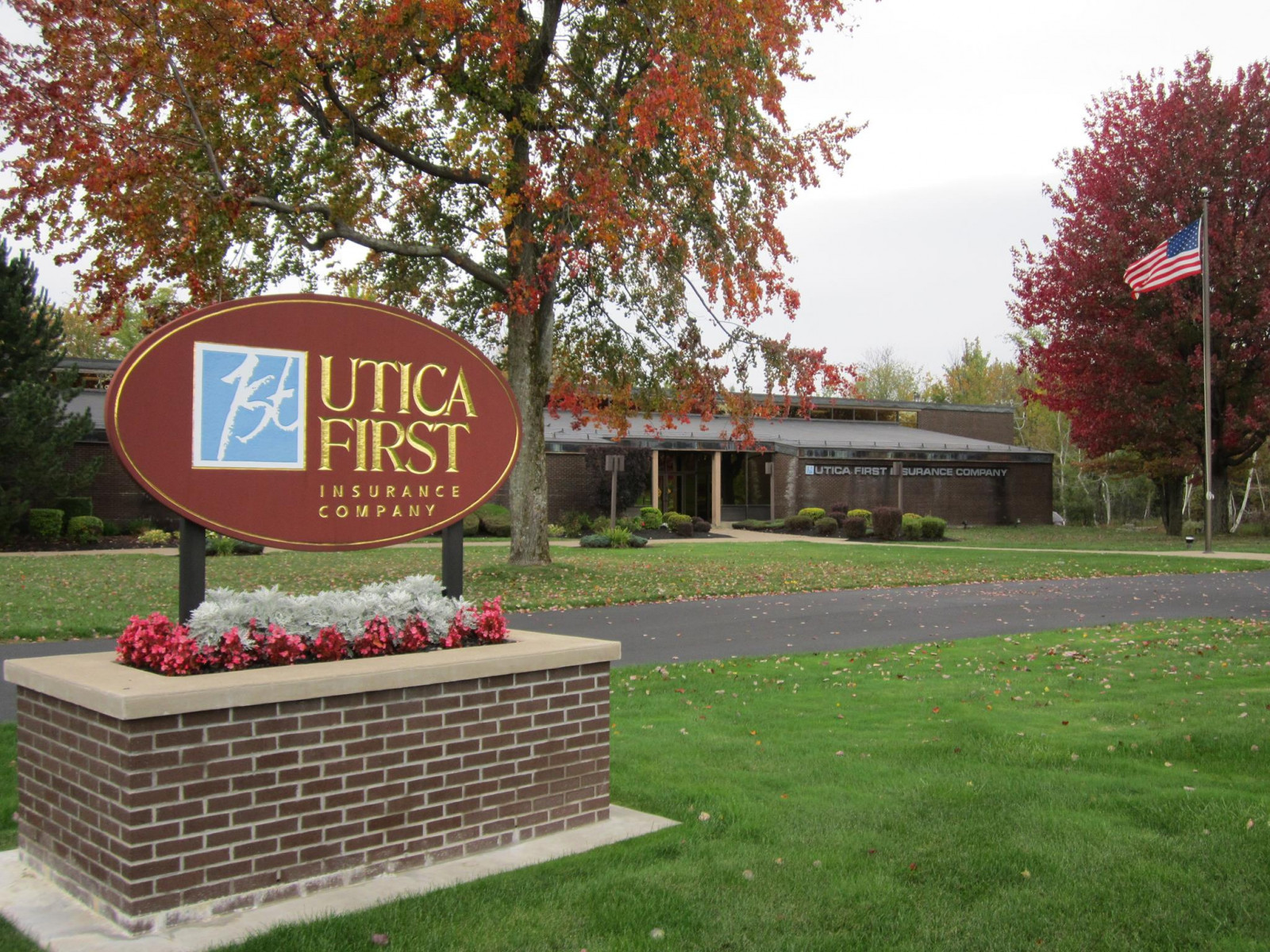 The Utica First Insurance Company of Oneida County NY was granted a charter to operate as an Advance Premium Co-op in November of 1903.
Decades of gradual growth and profitability followed. For many years, the Utica Fire Insurance Building was a familiar landmark in the Utica skyline.
In 1973, the company moved to a new location in Oriskany, NY, adjacent to the busy Oneida County Airport. By the 1980's, the company was writing business in much of the northeast and several southern states as well. In 1993, the company name was formally changed to Utica First Insurance Company.
The last 25 years have been marked by rapid change and profitable growth, following the development of an innovative Artisan Contractor product, a highly competitive Businessowners Policy, and several unique Homeowners policies that highlighted the innovative thinking at Utica First.
Today, Utica First is a highly respected, AM Best "A" rated regional insurance company with a strong history of solid growth, profitability, and superior service to our policyholders and our Independent Agent partners, who sell and service our customers across 9 states. Under the leadership of President/CEO Scott Shatraw, Utica First is accelerating its efforts to continually improve our products, to offer our customers the best in service, and to "Keeping Insurance Simple."