Resources
Utica First Insurance Company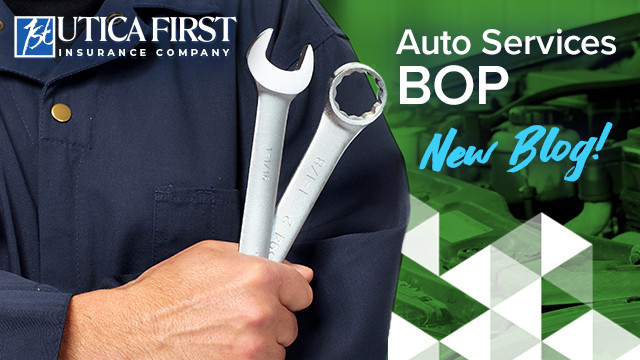 1 min read
Utica First Auto Services BOP*
A unique insurance program for businesses that repair and service vehicles!
For more than 25 years, Utica First has strongly supported the auto repair and service industry with our affordable custom Business Owner's Property and Liability Policy (BOP). Family-owned shops, partnerships, and other types of businesses are all eligible, including:

Our policy includes built-in endorsements for systems breakdown and cyber liability, and you can customize your policy further with:
Garagekeepers liability

Hired and non-owned auto liability

Broad form products coverage

Utica First's MAXIMIZER endorsement, which bundles 22 additional coverages at one low price!
This policy starts with contents coverage at the customer's business location ($5,000 minimum required), and can be customized to cover everything from building and tools, to specialized coverage for accounts receivable, signs, and employee dishonesty.
There are, of course, limitations on eligibility, such as heavy vehicle repair or auto sales beyond seven vehicles per year. Check with your Utica First underwriter for a full list and to confirm eligibility. For thousands of repair and servicing shops, Utica First's Auto Services BOP is easy to quote, easy to customize, and easy to sell! Give us a try on your next garage-oriented customer! Learn more at www.uticafirst.com.
*This policy is not available in Connecticut.