Resources
Utica First Insurance Company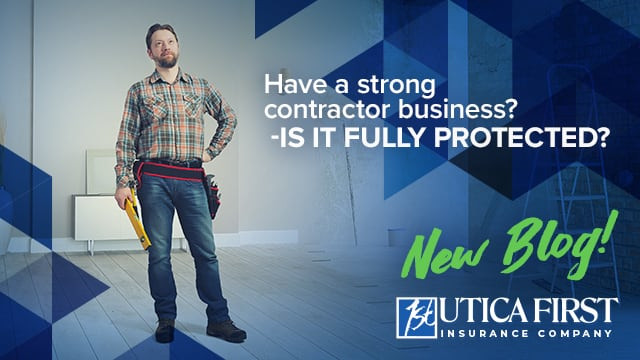 As a seasoned contractor, or a new venture, risk management is integral to your business success. You may have heard about our Artisan Contractor Policy in the past. But have you learned why you should place your contractor's insurance with Utica First?
You can trust over 40,000 contractors who have partnered with us to protect their investment because we:
Have refined and enhanced our Artisan Contractor Policy for more than 25 years
Provide excellent base coverages at a very reasonable price
Have the exclusive TOOLBOX and TOOLCHEST endorsements where you can bundle groups of additional coverage for an affordable price, a true value-add
Offer many other optional endorsements so you can customize your coverage to meet your specific contractor needs
Have no audits! Plus, we rate your policy by number of employees (we allow up to 10)
Will write those that are just starting in business
Offer flexible payments to meet your cashflow needs—you can pay us by EFT or credit card with several installment plans
Utica First also specializes in contractors whose main focus is in residential work or who work as sub-contractors. The various classes of contractors we serve include:

With over a century of experience, Utica First is known for its long-standing commitment to customer service excellence. We're also known for keeping insurance simple. We offer flexible payment options that include credit card and eCheck payments. We also listen, anticipate, and respond to your needs. If you have artisan contractor clients in the states of New York, New Jersey, Connecticut, Florida, Pennsylvania, Ohio, Maryland, Virginia, or Massachusetts, visit www.uticafirst.com to learn more about how to build the best artisan contractor policy.