Resources
Utica First Insurance Company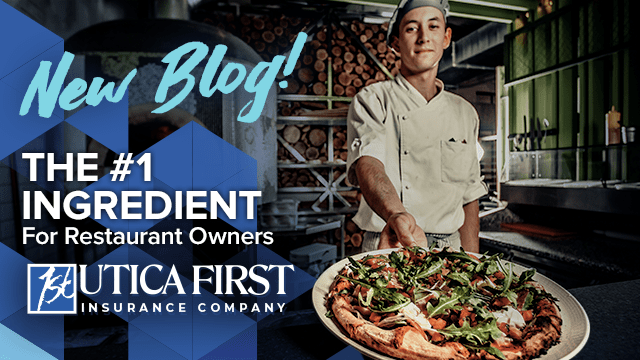 Along with major financial investments, restaurant owners make sizable time and effort investments preparing for and building their business. They painstakingly decide upon a menu and use the very best ingredients in preparing these dishes for their customers. A key ingredient not to be overlooked is Utica First's Restaurant Business Owner Policy (BOP). This BOP includes the necessary coverage to protect all the hard work of restaurant owners, their livelihood and that of their staff.
For more than 15 years, Utica First has been the "Go-To" insurance company for a wide range of restaurants and other food service businesses. We pride ourselves on this distinction as a result of our fast, easy quoting; clear, concise underwriting guidelines; and great pricing with easy billing options! We are also proud that no one writes more types of restaurants than us, some of which include:
Pizza Shops
Family-style Restaurants
Franchised Restaurants
Mexican Take Out
Bagel Stores
Bakeries
Fast Food
Diners
Food Trucks
Cafés
Burger Joints
Chinese, Japanese, Korean, Thai, and Vietnamese Restaurants or Take Out
Middle Eastern Cuisine Establishments
Fine Dining Restaurants
And more…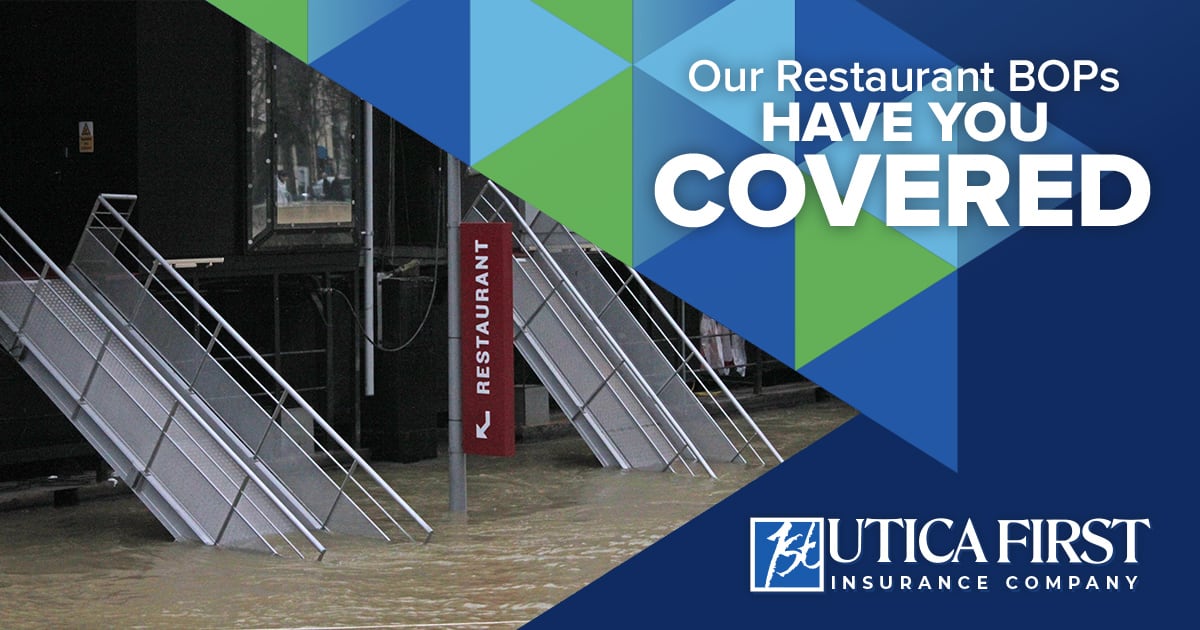 Our Restaurant BOPs have restaurant owners covered. These policies provide protection for general liability (bodily injury, property damage), property (physical location, fixture, equipment, inventory) and business income (lost income due to disruptions in operations). For added protection, we offer an array of optional coverages that include equipment breakdown, liquor liability, and cyber liability.
Restaurant owners have many things to worry about in the daily operation of their business. Worrying about the risks of all the what-ifs related to its protection shouldn't be one of them. Utica First can take this worry off their shoulders so owners can focus on what matters most to them – growing their business.
New ventures considered! Risks must be "year-round;" meet all requirements for hoods, duct, and fire suppression systems; and have liquor sales under 40 percent of sales.
Ensure your staff quotes Utica First on all qualifying restaurant prospects!
Learn more about our BOPs for restaurants at www.uticafirst.com. #KeepingInsuranceSimple