Resources
Utica First Insurance Company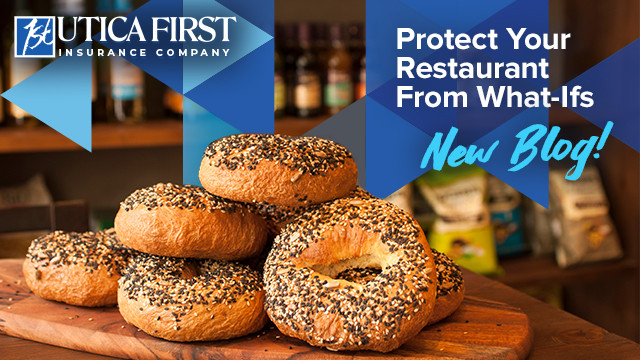 From our beginnings in 1903, Utica First has been a highly respected insurance company, delivering superior service to policyholders and our agent partners alike.
We have thousands of satisfied policyholders in eight states and have been the "Go To" insurance company for over 15 years for a wide range of restaurants and other food service businesses to include bagel shops. This distinction is a direct result of our fast, easy quoting; clear, concise underwriting guidelines; and great pricing with easy billing options!
We write bagel shops, whether they are new ventures or long-established businesses and these business owners make sizeable financial investments and investments in time and effort. The decision to protect these investments from the what-ifs is a major one and Utica First is the answer.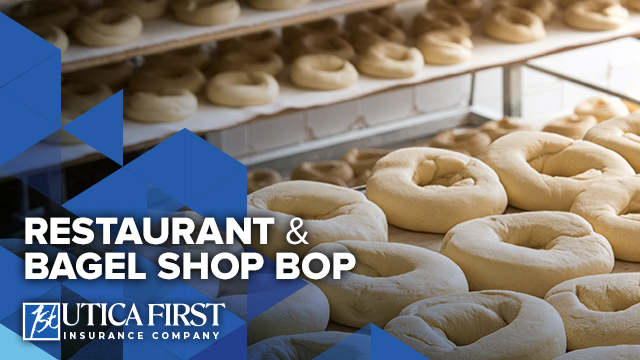 What We Cover
Our Restaurant and Bagel Shop Business Owner Policies (BOPs) have these business owners covered. These policies provide protection for:
general liability (bodily injury, property damage)
property (physical location, fixture, equipment, inventory)
business income (lost income due to disruptions in operations)
Customization Options
For added protection, we offer exclusive optional "Appetizer" endorsements for customizing coverages. We can also bundle 15 additional coverages with substantial savings. Additionally, we have no audits!
Put the Worry on Us
Bagel shop owners and all restaurants have many things to worry about in the daily operation of their businesses. Worrying about the risks of all that could go wrong should not be one of them. Utica First can take this worry off their shoulders so owners can focus on what matters most to them—running and growing their businesses.
Ensure your staff quotes Utica First on all qualifying restaurant and food service prospects—including bagel shops! Let us help you help your restaurant and bagel shop owners with one of the best policies on the market today—the Restaurant and Food Service BOP from Utica First! Click here to learn more. #KeepingInsuranceSimple