Resources
Utica First Insurance Company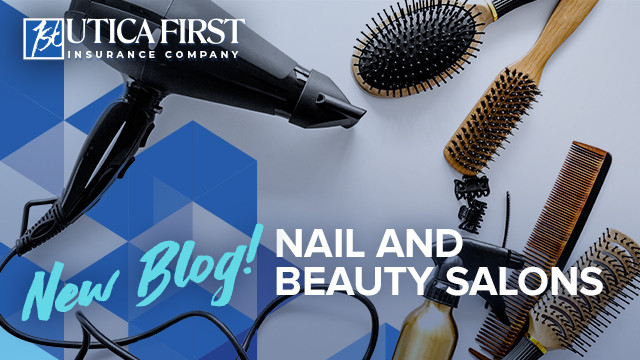 1 min read
Utica First Insurance Company continues to support America's small businesses with a variety of industry-specific plans—including our Nail and Beauty Salon Business Owner Policy (BOP), which is tailored to best serve this rapidly expanding class.
Utica First's policy goes far beyond "standard" coverages; the additional "STYLIZER" endorsement is designed specifically for the unique exposures associated with barber and beauty salons. Its signature feature is $1 million coverage for barber, beautician and manicurist liability.
Signing up for our nail and beauty salon policy is simple and most types of beauty, nail and barbershop operations are eligible. Exceptions include risks that offer day spas, tanning, microblading or permanent makeup services.
Barber, nail and beauty salon owners can visit us at www.uticafirst.com to easily find a local independent agent that can quickly provide you with a great price on a Nail & Beauty Salon BOP! To learn more about our coverage for your small business, visit www.uticafirst.com.