Resources
Utica First Insurance Company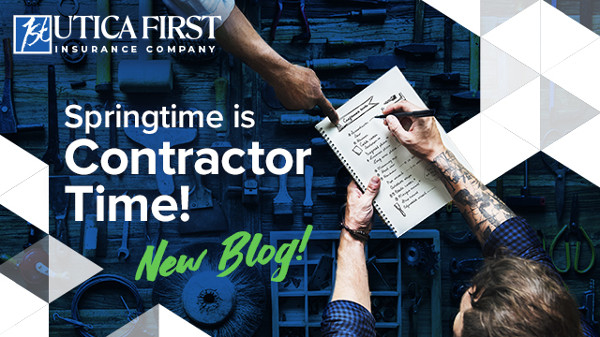 1 min read
Even though it may not feel like it right now, spring is only a few weeks away on the East Coast! The long winter has given many homeowners time to consider addressing various home repairs that surfaced over the fall and winter.
This is the time to show your clients the benefits of an Artisan Contractor Policy from Utica First! With over 35,000 contractor policies in 9 states, Utica First is a proven value leader in general liability insurance for a wide variety of contractor businesses:

What do you need to know before you recommend Utica First's Artisan Contractor Policy to your qualifying contractor clients?
Risks with 1-10 employees qualify, and Utica First will consider both new ventures and seasonal operations!
Our easy-to-quote policy—with unique TOOLBOX and TOOLCHEST endorsements that 'bundle' key coverages—makes things easy for agents and clients. Key coverages include small tools; fire legal liability; valuable papers; installation floater; and care, custody or control.
Utica First is known for its long-standing commitment to customer service excellence. We offer both credit card and eCheck payments, and we are always available to help you handle questions. To learn more about how to build the best artisan contractor coverage for your clients, visit www.uticafirst.com.