Resources
Utica First Insurance Company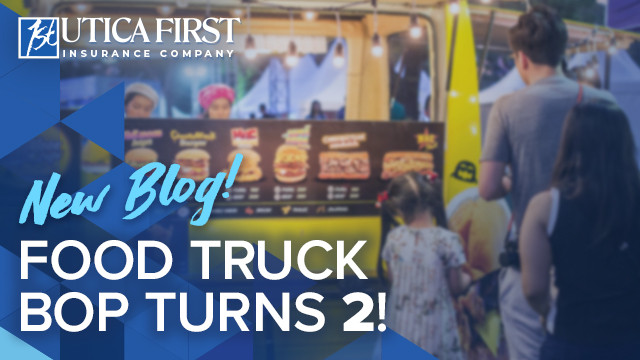 1 min read
Since it was first introduced two years ago, hundreds of food service entrepreneurs have taken their venture on the road with our Food Truck Business Owner Policy (BOP).
Covered as a standalone operation—or in conjunction with an existing food service business—Utica First is here to help protect important investments. But what do policyholders need to know before determining if Utica First's coverage is the right fit for their food truck?
Because a food truck is operated as a motor vehicle, it's important to ensure that it is also insured with a Business Auto Policy to cover the vehicle and the business for operation while driving. Our Food Truck BOP is tailored to work in conjunction with the Auto Insurance Policy currently carried on the vehicle. Additionally, it's important to note that items not permanently attached to the truck—such as generators, food stock, and utensils—are not covered by auto policies but are covered by our BOP.
Standalone food trucks must be in operation at least 9 months of the year to qualify, unless we also write insurance on its brick-and-mortar restaurant. If the truck has a grill or fryer on board, it must have a K-type fire extinguisher. Almost any type of food truck is eligible, with the exception of smokers and wood-fired cooking food trucks.
This policy also covers liability as a restaurant while the food truck is parked and operating for business if we also write insurance on a restaurant for the policyholder.
Signing up for our Food Truck BOP is simple: Agents will need to understand the daily operations and type of service. We would also need the make, model, year, and VIN of the truck.
Food truck owners can visit us at www.uticafirst.com to easily learn more about our food truck coverage, visit www.uticafirst.com.